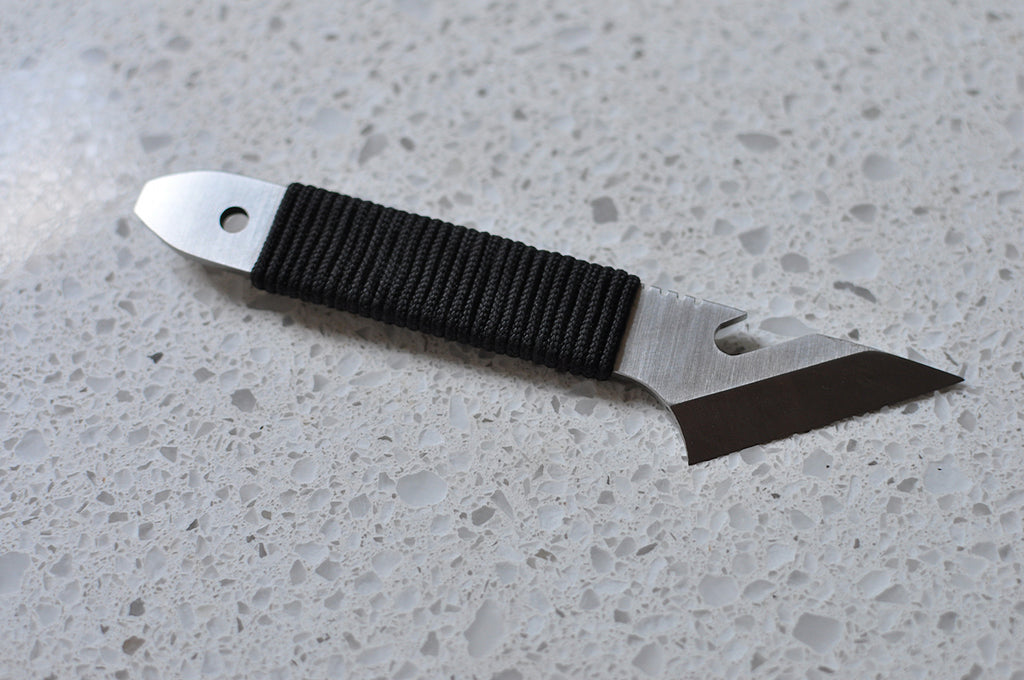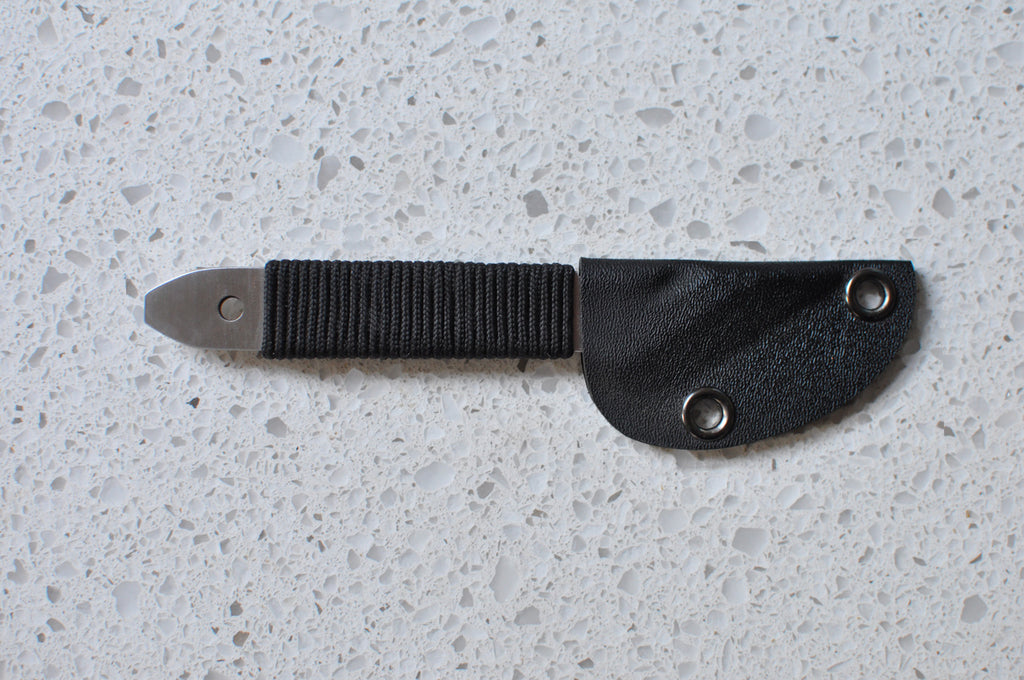 £45.00
£0.00
Beerdashi V2 With Paracord Wrap
Do you like beer? Do you need to open a beer? This will do that. Do you like stuff? Do you need to open stuff? This will do that too. What more do need in life? A sandwich? OK, it won't make you a sandwich but it will cut the crusts off for you, fussy.
It's a handmade bottle opener, prybar and kiridashi utility/marking knife in one. It's ideal for your home bar for slicing wedges of lemon and lime and opening beers but it's also super useful for all those fiddly little cutting tasks around the house and prying open the lids on tins of paint.
It's made from D2 high carbon tool steel which, whilst not entirely stainless, has a high level of corrosion resistance for a high carbon steel. The blade is chisel ground for right-handed use and makes for super thin slices. It's wrapped with black 2mm paracord then sealed with resin for extra durability. It also comes with a simple black kydex sheath. The kiridashi is approximately 15 cm in length and the cutting edge is approximately 5 cm.