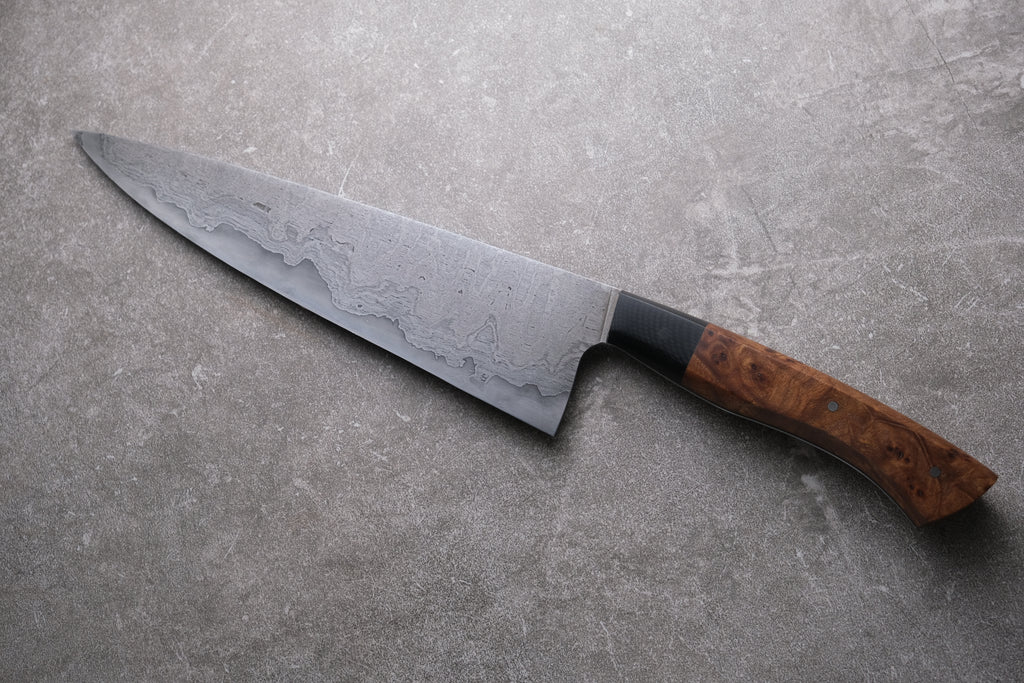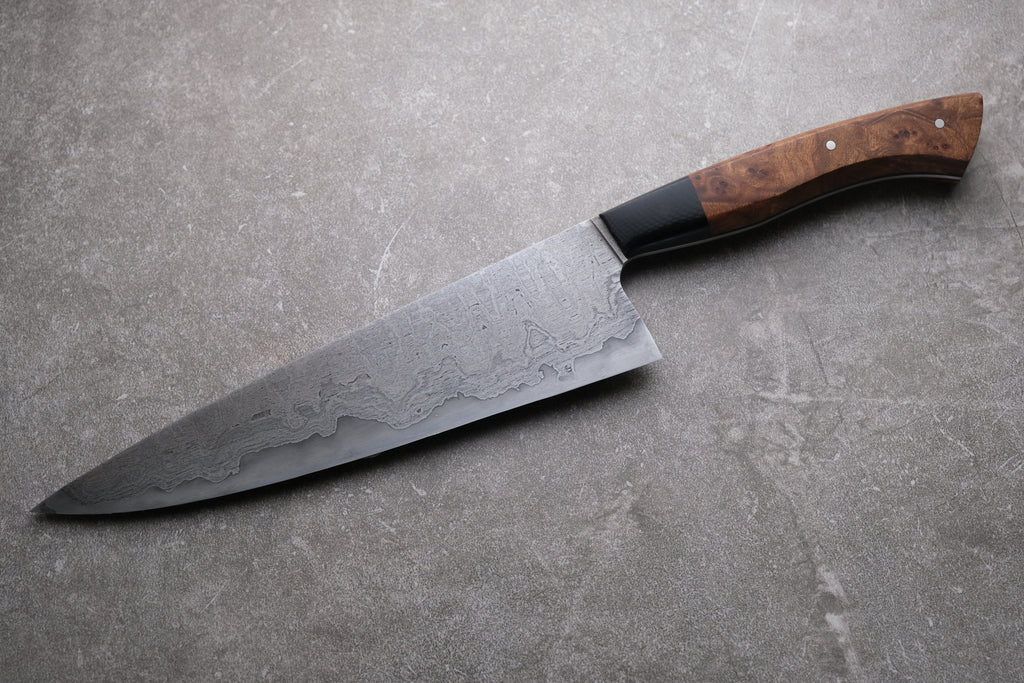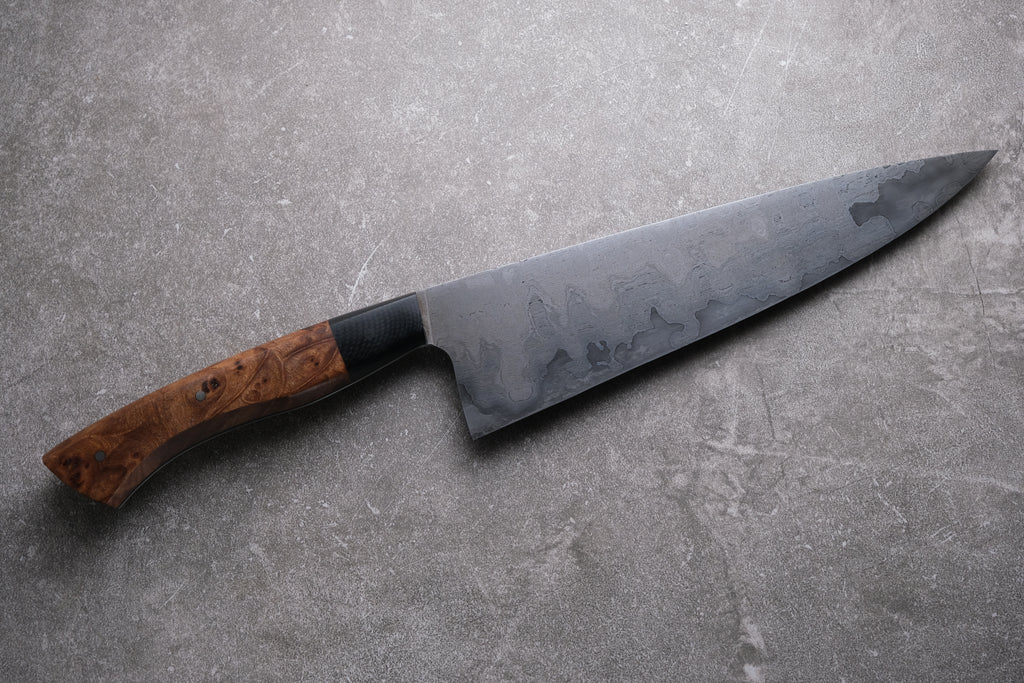 £285.00
£0.00
8 Inch Carbon Steel & Wrought Iron Chefs Knife With Elm Burr & black G10 Handle
This handmade chefs knife is crafted from 1095 high carbon steel which takes a really nice edge. The core layer of 1095 is sandwiched between layers of historic wrought iron that's been acid etched to reveal the grain of the steel.
It's been heat treated to achieve a hardness of approximately 63 rockwell. This is harder than typical (factory produced) western knives. This means that the knife will hold a sharp edge for longer. It's also ground thin which improves the ease of cutting.

The handle is made from a piece of stabilised elm burr wood. The stabilising process makes the wood more durable without affecting the colour. The bolster is made from black G10 glass fibre & resin. The handle is held together with aerospace grade epoxy, stainless steel and carbon fibre pins and a black G10 liner.

The blade is approximately 203 mm (~8 Inches) long and the overall length is approximately 335 mm (~13.25 inches). It's approximately 52mm tall at the heel. It's super comfy in both small and large hands.