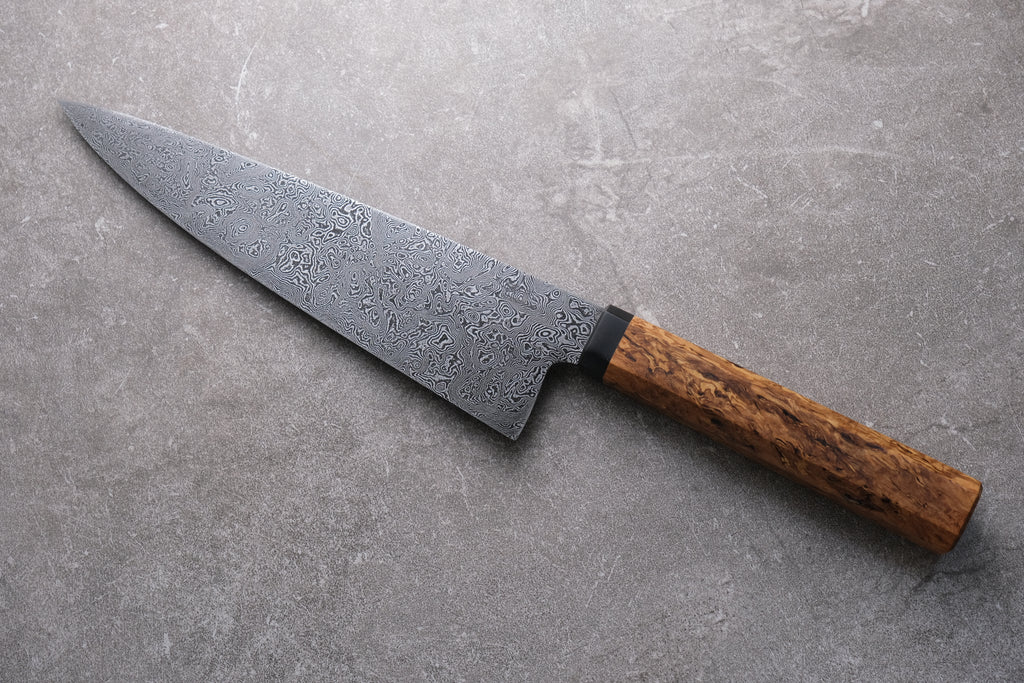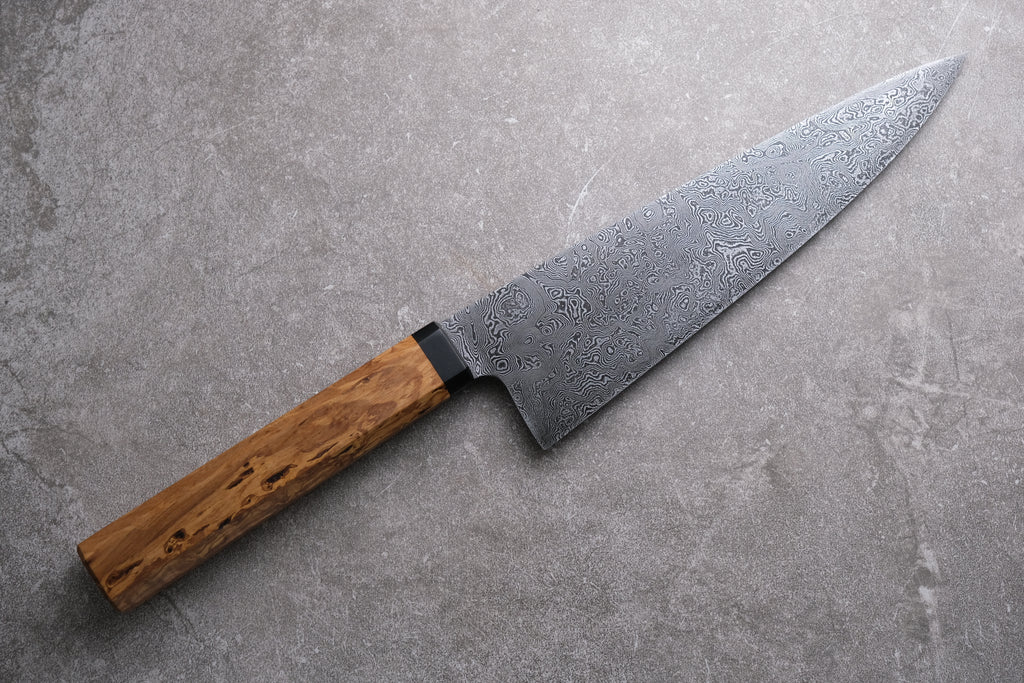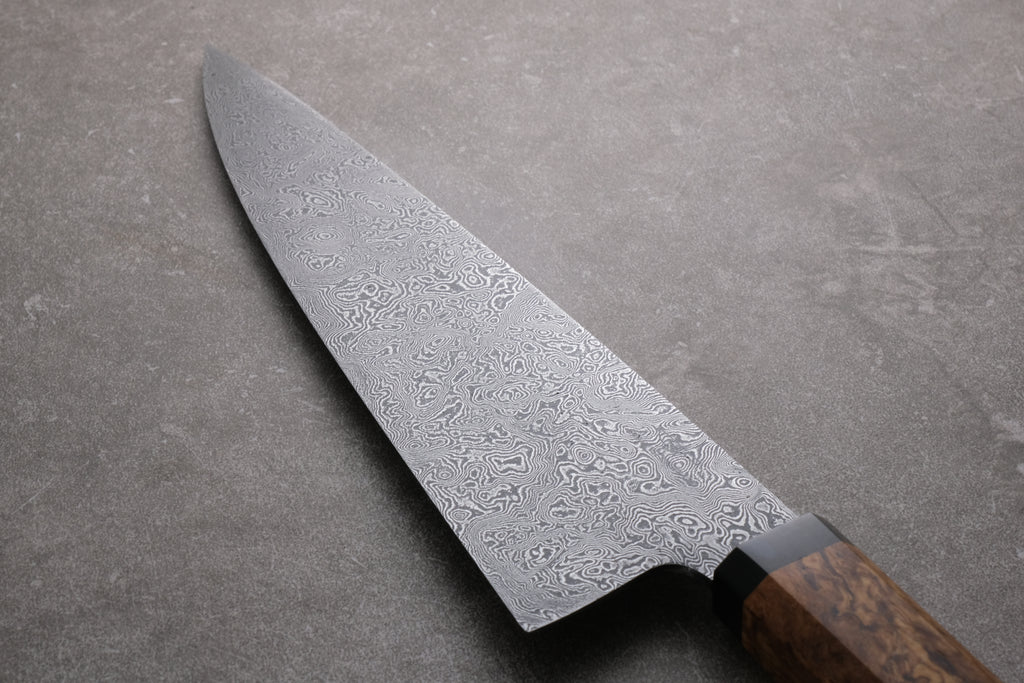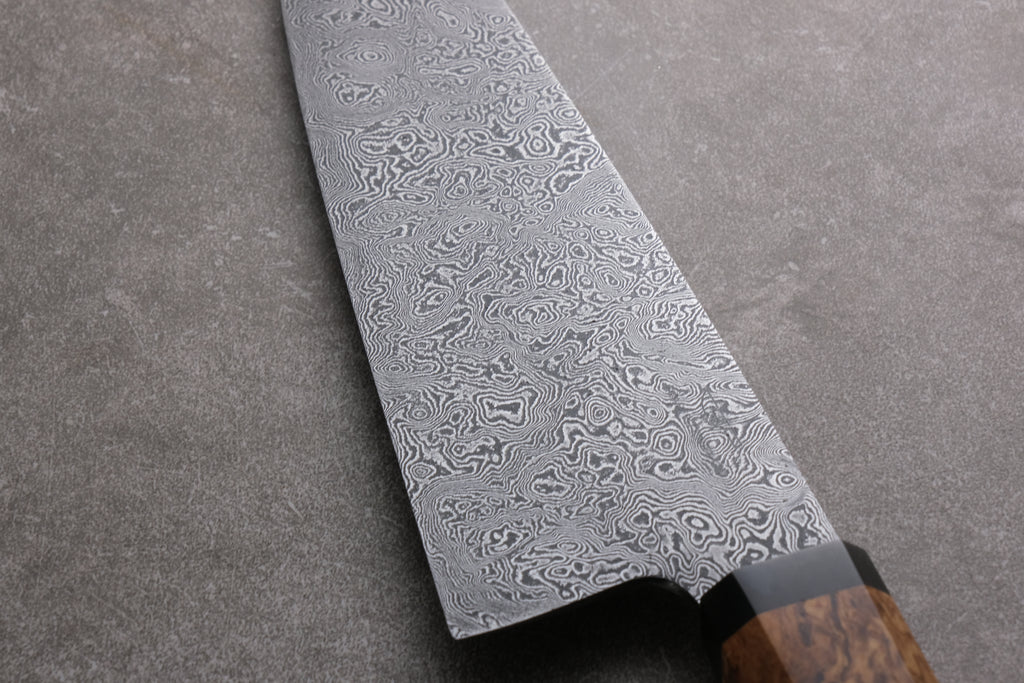 £575.00
£0.00
8 1/2 Inch (215mm) Topographic Pattern Chefs Knife
This handmade 8.5 inch chef's knife is made from more than 180 layers of 1095 and 15n20 high carbon steel. Through repeated steps of forging, folding, forge welding and grinding, the desired pattern is developed in the steel. For this knife I opted for what is commonly known as random pattern or topographic pattern.
Once the knife has been forged and ground to final thickness it goes through several steps of sanding, polishing and etching in order to fully develop the contrast in the steel. 
It's been heat treated to achieve a hardness of approximately 64 rockwell. This is much harder than typical (factory produced) knives. This means that the knife will hold a sharp edge for longer. However it should not be used on stone or glass chopping boards and is not intended to tackle bone with. It's also ground really thin with a gentle convex grind and a distal taper which improves the ease of cutting and makes it quite light in the hand, even for an 8.5 inch knife.

The handle is made from ash burl that's been stabilised with resin. The ferrule is made from black g10 which is a highly durable resin & fibreglass material. The handle is held together with super strong resin. 

The blade is approximately 21.5 cm (~8.5 Inches) long and the handle length is approximately 14 cm (~5 .5inches). The knife has good knuckle clearance, even for big hands as the blade is approximately 55 mm tall at the heel. It's really nicely balanced with the balance Libby just in front of the handle. It is super comfy in both small and large hands.