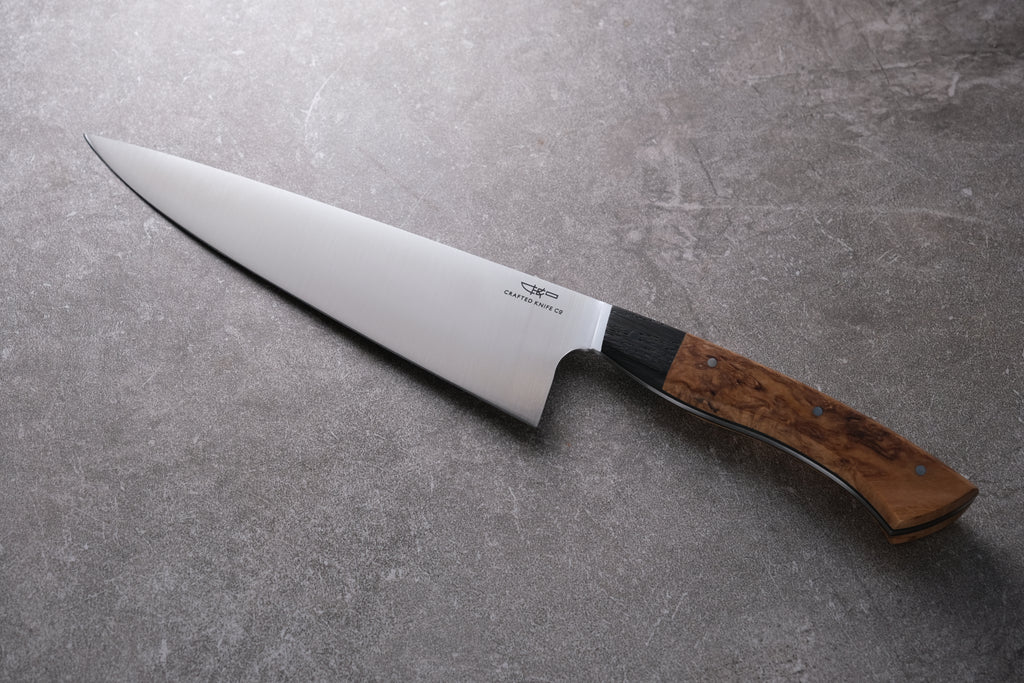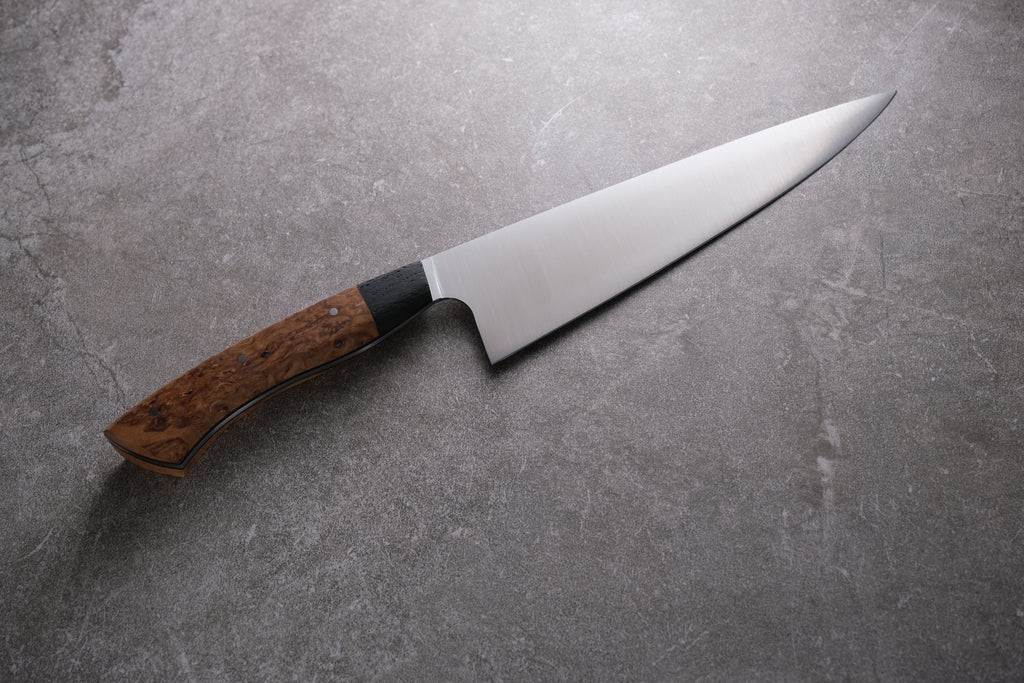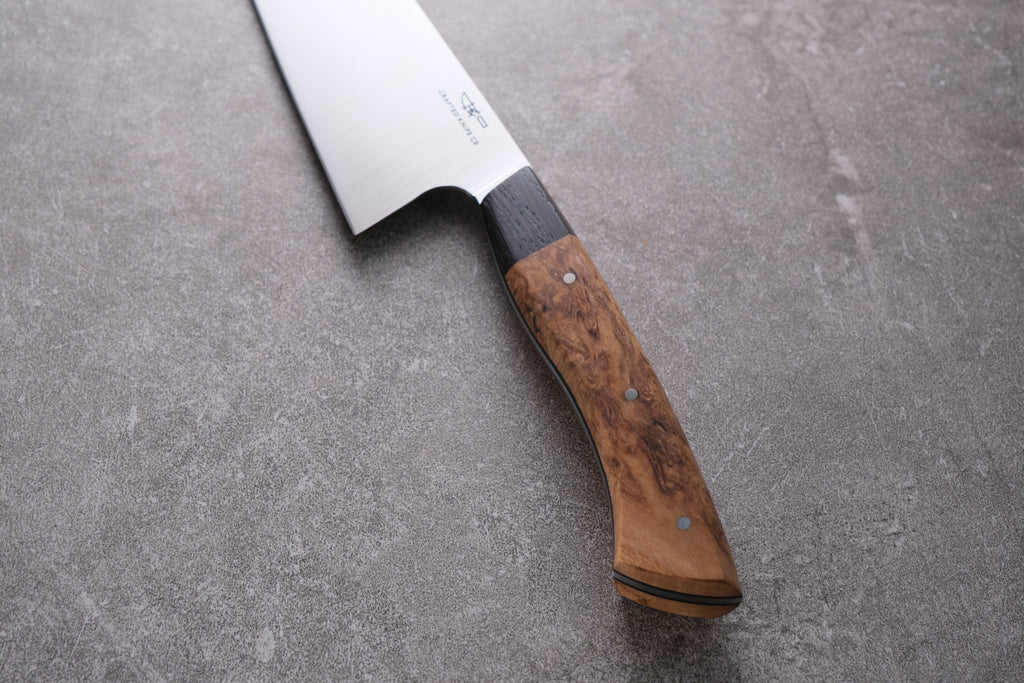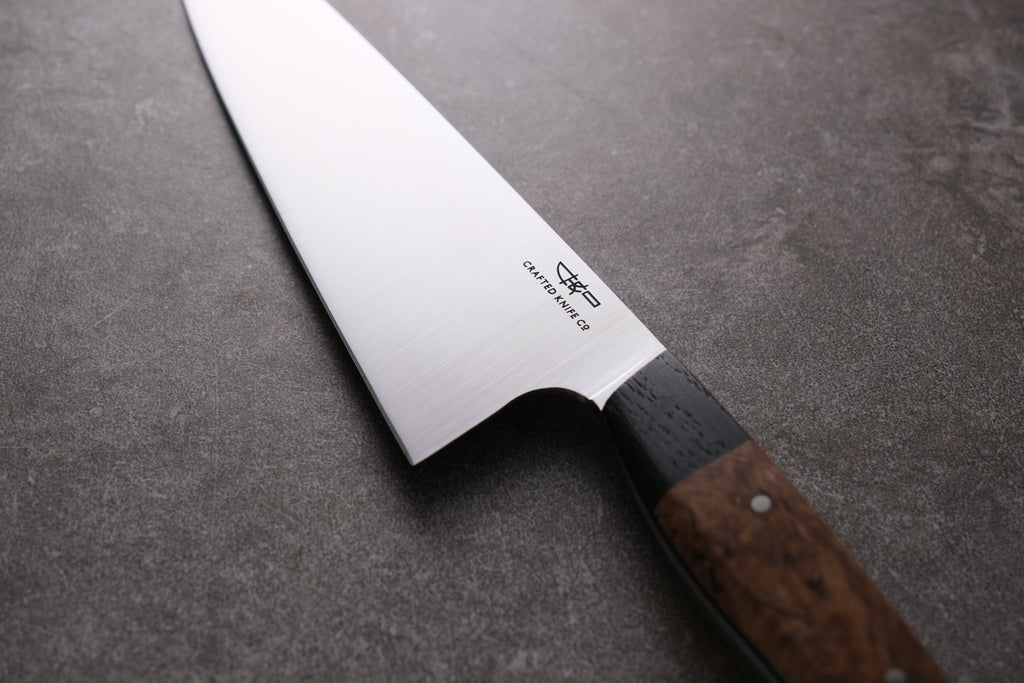 £285.00
£0.00
8 Inch Stainless Steel Chefs Knife With Ash & Bog Oak Handle
This handmade stainless steel chefs knife is crafted from Sheffield sf100 stainless steel which takes a really nice edge. It's also quite easy steel to re-sharpen and holds its edge well.
It's been heat treated, including being cooled to below -76 deg celsius, to achieve a hardness of approximately 60 rockwell. This is harder than typical (factory produced) western knives. This means that the knife will hold a sharp edge for longer. It's also ground thin which improves the ease of cutting.

The handle is made from a piece of stabilised ash burr wood. The stabilising process makes the wood more durable without affecting the colour. The bolster is made from stabilised ancient black bog oak. There is a 0.8mm black glass-fibre liner to complete the look. The handle is held together with aerospace grade epoxy and stainless steel pins. The blade has a satin belt finish.

The blade is approximately 203 mm (~8 Inches) long and the overall length is approximately 335 mm (~13.25 inches). It's super comfy in both small and large hands.