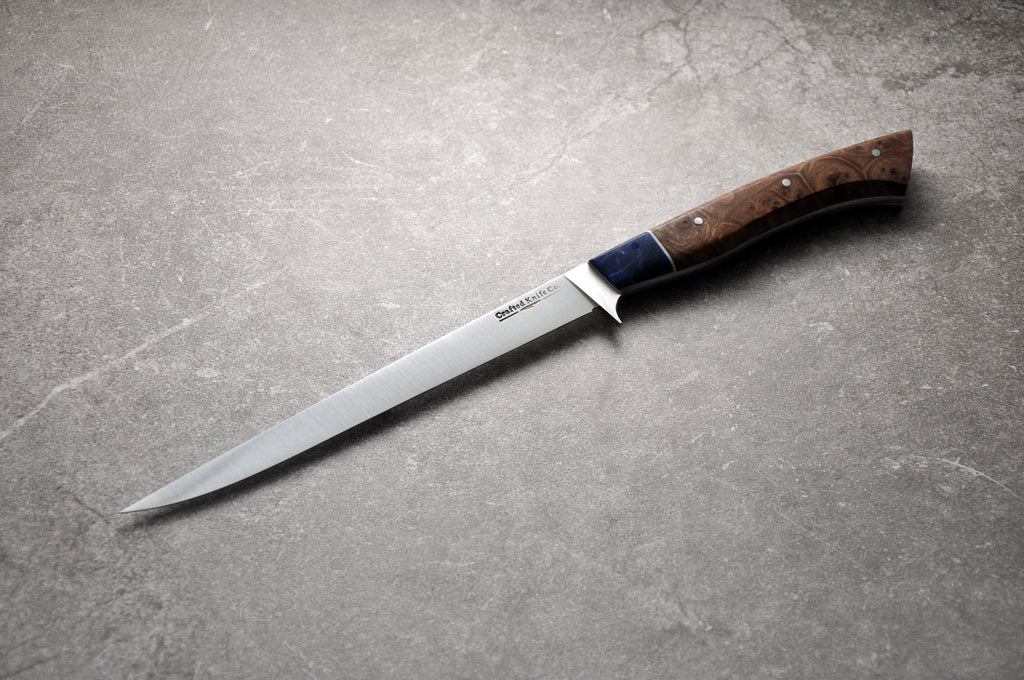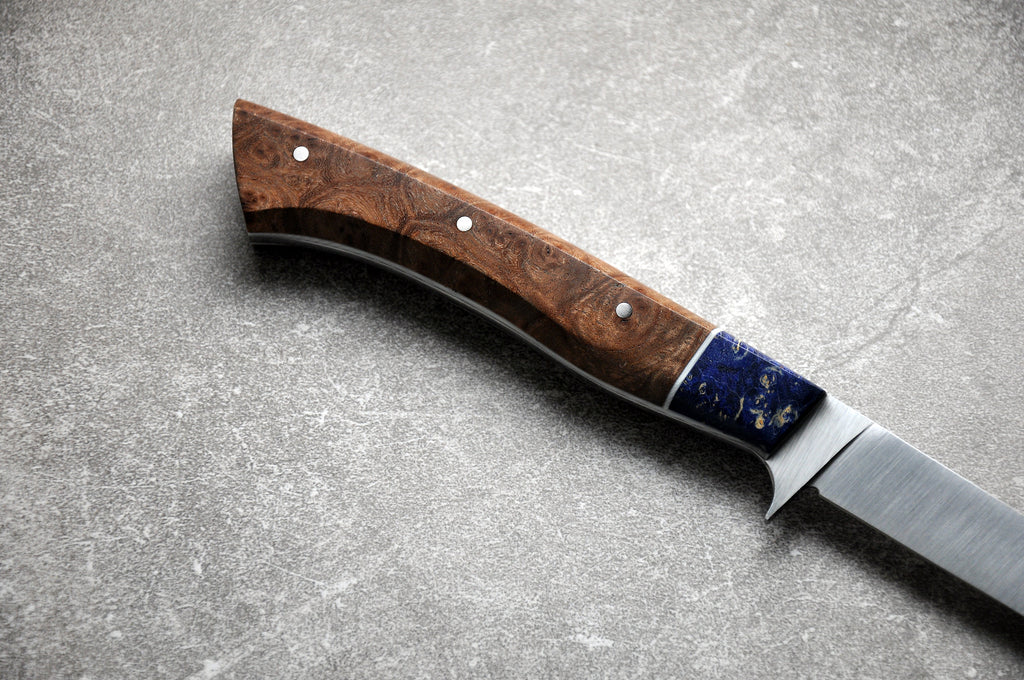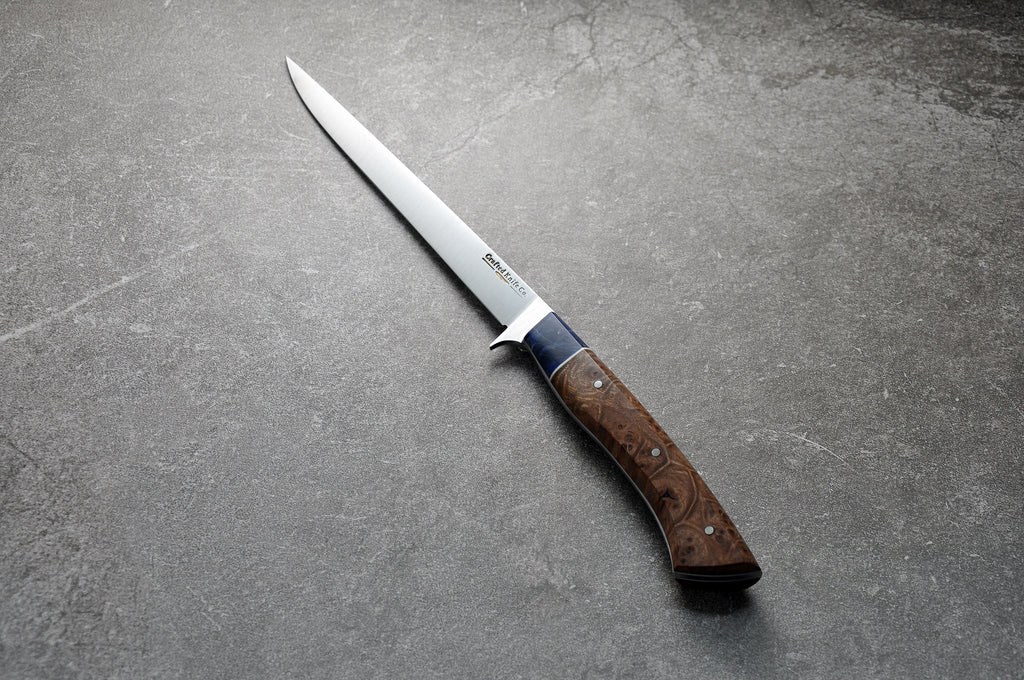 £225.00
£0.00
7 Inch Stainless Steel Boning Knife With Maple & Elm Handle
This handmade stainless steel boning knife is crafted from Swedish 14c28n stainless steel which takes a really sharp edge. It's also quite easy steel to sharpen and holds its edge well.
It's been heat treated, including being cooled with liquid nitrogen to below -196 deg celsius, to achieve a hardness of approximately 60 rockwell. This is harder than typical (factory produced) western knives. This means that the knife will hold a sharp edge for longer. It's also ground thin which improves the ease of cutting.

The handle is made from stabilised and dyed big leaf maple burl wood and stabilised elm burl wood. To tie the look of the two different woods together, a thin liner and spacer of white G10 material is also used. The handle is held together with aerospace grade epoxy and stainless steel pins. 

The blade is approximately 18 cm (~7 Inches) long and the overall length is approximately 32 cm (~12.6 inches). It's super comfy in both small and large hands.