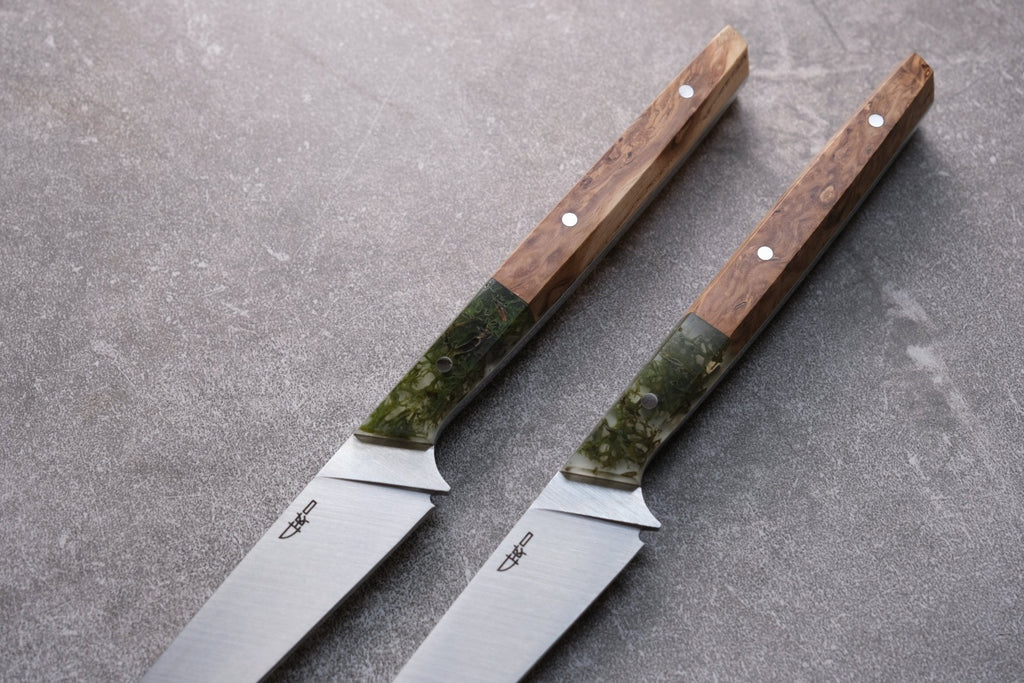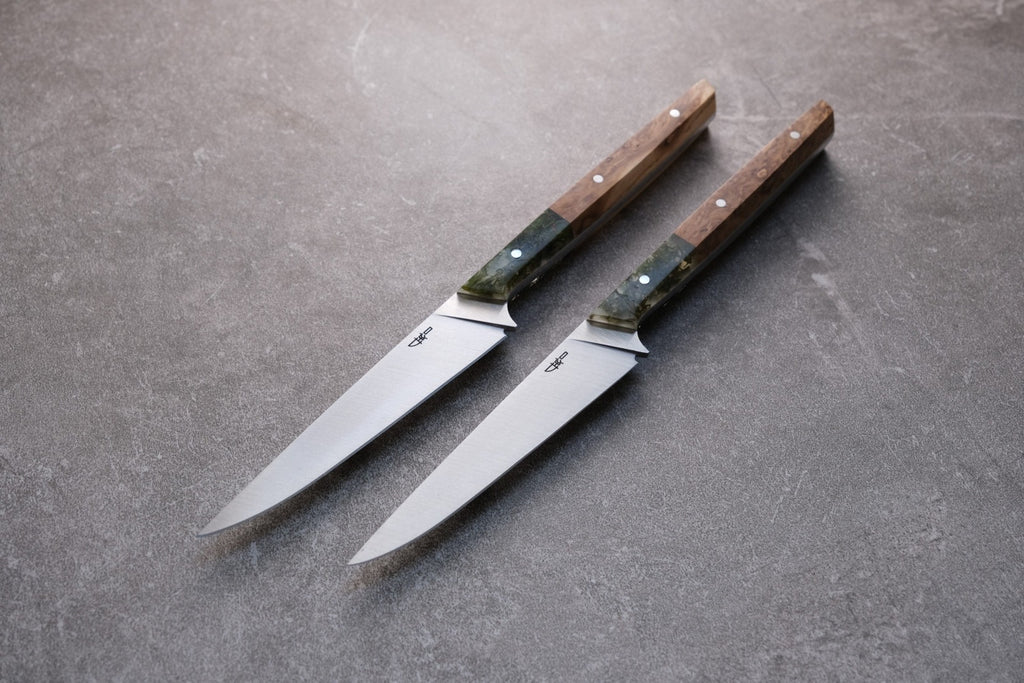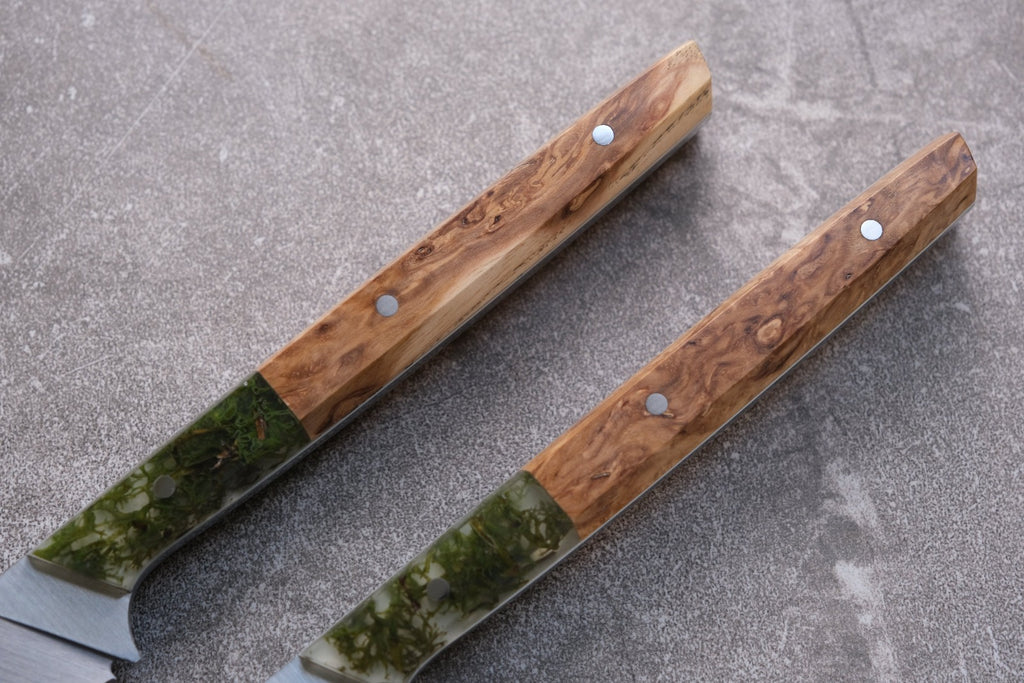 £350.00
£0.00
Ash Handled Stainless Steel Steak Knife Pair
This pair of handmade steak knives are crafted from 14c28n Swedish stainless steel which takes a really nice edge and is easy to sharpen. The steel is also made from a high percentage of recycled material. The steel has been heat treated, including being cooled to below -76 deg celsius, to achieve a hardness of approximately 59 rockwell. This provides a good balance between hardness and resistance to edge chipping as these knives will be coming into contact with dining plates.
The handles are made from ash burl that's been stabilised with resin, a bolster made from stabilised plant material (moss, lichen and sticks) and a thin white liner made from g10 glass composite. Stabilising the wood makes it more durable and longer-lasting. The handles are held together with aerospace grade epoxy and stainless steel pins.
This item is one pair (I.E. two knives).